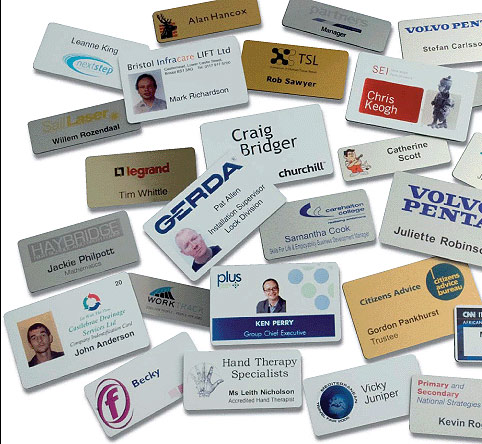 Prices & Full product Range
Phone +44 (0) 1430 860198 - to enquire about our complete range of promotional gifts or email us.

Identify with excellence!

ID badges provide a great solution for security, events and conference use. We offer an easy to order system together with a fast turnaround. Select from a wide range of hard wearing fittings and finishes, shapes and sizes. Our badges are supplied with individual personalised names and digitally printed logos.

We can also provide badges with bar codes and photos for extra security requirements together with signature strips if required. Choose from our top quality plastic materials and durable metals styles, we have an ID badge to suit almost every identification necessity!